Map Unavailable
Date/Time
Date(s) - 18/06/2023
10:00 - 15:30
Location
Wellington Vintage Car Club
Categories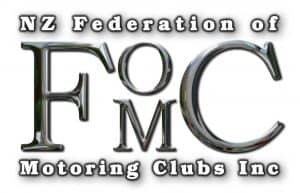 "Any organisation's effectiveness depends upon the involvement of its members.  We all have a strong interest in our individual clubs, however, real strength is in being united under the Federation's banner.  This gives us a strong voice with government and its agencies.  Your attendance at the AGM is central to this and is appreciated"
Harry Duynhoven (President, FoMC)
The 28th Annual General Meeting of the Federation of Motoring Clubs will will be held on Sunday 18 June 2023, commencing at 10:30am, at the Wellington Vintage Car Club, Halford Place, Petone (east end of Jackson St, past the Golf Course).
We especially encourage all member clubs in close proximity to attend.
10:35-12:00: We are finalising details of a presenter at ministerial level.  If this doesn't transpire, presentation topics will be:
the National Historic and Classic Vehicle Survey project, and;
the recent FIVA international symposium attended by two FoMC Executive members, covering relationships with governments and agencies on the world stage with respect to our vehicles.  We will present on some very innovative initiatives that are evolving in overseas jurisdictions, resulting in favourable outcomes for the sector.  A presenter may also join us via video link from Lawrence, Kansas

1:00-2:00pm: Steven Moe (Parry Field Lawyers) on the Incorporated Societies Act 2022 and how member clubs should attend to the necessary changes to their constitution.  The presentation and Q&A's will be recorded and made available to all member clubs. This will address the various amendments to facilitate re-registration.
A member club delegate and up to two observers can attend
Registrations are now open and close at 5 PM on Sunday 11 June
(scroll to the "Bookings" section below to register online)
Lunch (incl. morning & afternoon tea) is $20.00 per person
(FoMC bank account for lunch payment will be included in your registration pending email)
Morning or afternoon tea is $5.00 per person
We start with morning tea at 10:00am
AGM Documents
Discussion Topics
Exemption from 6 month WoF
Executive Nominations
President: Garry Jackson (Canterbury Mustang Owners Club)
Past President: Harry Duynhoven (Taranaki West Coast Citroen Car Club)
Vice President: Tony Bartlett (North Island Model A Ford Club)
Secretary: Chris Butler (Greater Wellington Citroen Car Club)
Treasurer: David Raven (Association of Rover Car Clubs)
Officers:
Murray McLean (Nelson Classic and Vintage Motorcycle Club)
Chris Dyer (The Model T Ford Club of NZ)
Michael Anderson (MG Car Club Wellington Centre)
Peter Thompson (NZ Motor Caravan Association)
Warren Pattinson (NZ Hot Rod Association)
Apologies
If you are unable to attend and would like your apology to be recorded in the AGM minutes, please submit by 5 PM on Sunday 11 June here: https://fomc.nz/agm-apology/
Last year's (27th) AGM (24 July 2022)
The 27th AGM was held on Sunday 24 July 2022 at the North Shore Vintage and Classic Car Club Rooms, 46 Masons Road, Albany, Auckland.
The AGM commenced with Guest speaker Hon. Michael Wood (Minister of Transport) on various matters relating to the heritage and classic vehicle sector; that kiwis are a proud motoring society and it is embedded in our culture; provided some personal anecdotes; acknowledged the significance of the sector and individual enthusiasts; also acknowledged the role of the FoMC – our knowledge of the sector, our delegation (FoMC, VCC & NZHRA) meeting with him in 2022, subsequent meetings with Waka Kotahi NZ Transport Agency, 12 month WoF's & CoF's (getting a right balance), formal options and recommendations provided by the officials to the Director of Land Transport, expected outcomes in the next few months; preservation of military vehicles and attending associated events.  The minister also presented on the "Road to Zero" safety programme, emissions reduction (incl. biofuels mandate – now delayed), and continued availability of suitable fuels for our sector.
The afternoon guest speaker was Garry Jackson, who presented his experience in the motor industry as a senior manager of Ford NZ, dealer principal of South Auckland Motors, South Africa Motor Corporation (during the Nelson Mandela years), consultant to Ford in Asia-Pacific, and consultant to establishing Ford China operations.  Garry also spent 6 years as Mayor of Hurunui district and has been the President of the Canterbury Mustang owners club for the last 6 years.  Garry took us for a 52-year journey on the motor vehicle industry, the associations, government agencies, key influencers, financial organisations, deregulation, globalisation and the media.  Garry reflected on personal perspectives; experiences and highlights with Paul Radisich – Ford partnership; "The Ford report" ads with TVNZ during the 6 O'Clock news; the Ford partnership with the All Blacks; Prime Minister David Lange goes racing (all 5 summer meetings) and designing and implementing the "Lincoln" dealership China.
The PDF documents for last year's AGM (2022) are available here:
Attending are

(click column HEADER to sort a column)

| Club Name | Delegate | Observer | Observer |
| --- | --- | --- | --- |
| Greater Wellington Citroen Car Club | Chris Butler | | |
| Vintage Car Club of New Zealand | Tony Bartlett | | |
| Austin Healey Car Club of New Zealand | David Binning | | |
| Taranaki West Coast Citroen Car Club | Harry Duynhoven | | |
| Early American Car Club Wellington | Colin MILLER | | |
| Ferrari Owners Club of New Zealand | Chris Hogg | Terry Dykes | |
| Zephyr & Zodiac Owners Central Region | Carl Pedersen | | |
| NZMCA | Peter Thompson | | |
| The Model T Ford Club of NZ | Chris Dyer Committee menber | | |
| NZ Hot Rod Association | Warren Pattinson | Peter Hogan | |
| NZ Hot Rod Association | Cam Neill | Tony Robinson | Teena Robinson |
| Jowett Car Club of New Zealand | Malcolm Cameron | Judith Cameron | |
| Canterbury Mustang Owners Club | Garry Jackson | | |
| Association of Rover Car Clubs | David Raven | | |
| Nelson Classic and Vintage Motorcycle Club | Murray McLean | | |
| MG Car Club Wellington Centre | Michael Anderson | | |
| NZ Vintage Car Club | Neil Beckenham | | |
| NZ Leyland P76 Owners Club Inc. | Rob Jones | Bruce Cooper | |
| Fiat Owners Club NZ | Mark Stockdale | Mike Lynskey | |
| No of Clubs Attending | No of Attendees |
| --- | --- |
| 19 | 26 |
Bookings