Map Unavailable
Date/Time
Date(s) - 24/07/2022
10:00 - 15:30
Location
North Shore Vintage & Classic Car Club
Categories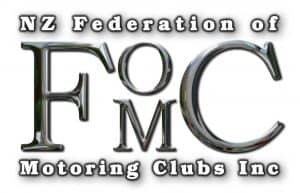 Minutes and video of guest speakers will be made available soon.  We will email all clubs.
"Any organisation's effectiveness depends upon the involvement of its members.  We all have a strong interest in our individual clubs, however, real strength is in being united under the Federation's banner.  This gives us a strong voice with government and its agencies.  Your attendance at the AGM is central to this and is appreciated"
Harry Duynhoven (President, FoMC)
The 27th Annual General Meeting of the Federation of Motoring Clubs was held on Sunday 24 July 2022, commencing at 10:30am, at the North Shore Vintage and Classic Car Club, 40 Masons Road, Albany, Auckland.

Guest speakers this year were:
11:00am: The Hon. Michael Wood, Minister of Transport.
 1:00pm: Garry Jackson on "The NZ Motor Industry over the Years: an insider's view". Garry spent much of his professional career with Ford locally and internationally in marketing, sales and business development.  He is president of the Canterbury Mustang Owners Clu
Constitution Amendments
The updated 
Incorporated Societies Act (2022)
came into effect on 5 April 2022, with clubs having until 1 December 2025 to update their constitutions.
This year, a few straightforward updates are proposed for the FoMC constitution.
Some useful resources relating to the act for clubs are in the introduction section of the
Notice of Motion
.
The constitution amendment was unanimously passed.
AGM Documents
Click the document names to view and download.
Minutes of the 27th AGM (2022) – to be added soon
Discussion Topics
One discussion topics was received by the Bay of Plenty Mustang Owners Club on "Biofuels".
Executive
The following executive nominations were received and :
President: Harry Duynhoven (Taranaki West Coast Citroen Car Club Inc.)
Vice-President: Tony Bartlett (Vintage Car Club of NZ Inc.)

Secretary: Chris Butler (Greater Wellington Citroen Car Club Inc.)
Treasurer: David Raven (Association of Rover Car Clubs Inc.)
Other Officers:
Michael Anderson (MG Car Club)
Chris Dyer (Model T Ford Club of NZ Inc.)
Garry Jackson (Canterbury Mustang Owners Club Inc) – new executive member

Murray McLean (Nelson Classic and Vintage Motorcycle Club Inc.)
Warren Pattinson (New Zealand Hot Rod Association Inc.)
Peter Thompson (The New Zealand Motor Caravan Association Inc.)
Last year's (26th) AGM (16 May 2021)
The 26th AGM was held on Sunday 16 May 2021 at the NZ Vintage Machinery club (Canterbury) clubrooms at Keating Park, Maclean's Island, Christchurch.
The AGM commenced with Guest speaker George Kear (Chief Operating Officer, Auto Restorations, Christchurch) who presented various aspects of the restoration business with a number of example vehicles and projects.
The afternoon guest speaker was Sigurd Magnusson (Ministry of Transport) on work currently underway on reducing carbon emissions and how that fits in with Motoring clubs.
The PDF documents for last year's AGM (2021) can be downloaded here:
Attending are

(click column HEADER to sort a column)

Club Name
Delegate
Observer
Observer
Greater Wellington Citroën Car Club
Chris Butler
Nelson Classic and Vintage Motorcycle Club
Murray McLean
NZ Norton Owners Club
David Gortner
NZ Hot Rod Association
Peter Hogan
Cam Neil
Tony Robinson
Teena Robinson
American Classic Car Club Auckland
Russell Wilson
Rob Milligan
Early Ford V8 Club of America, RG103
Ewan Gardiner
Bay of Plenty Mustang Owners Club
Bruce Lewis - President
Kevin Uncles - Vice President
Jowett Car Club
Neil Moore
Alan Stanley
Taranaki West Coast Citroen Car Club Inc.
Harry Duynhoven
Association of Rover Car Clubs Inc.
David Raven
MG Car Club
Michael Anderson
Model T Ford Club of NZ Inc.
Chris Dyer
Canterbury Mustang Owners Club Inc.
Garry Jackson
Nelson Classic and Vintage Motorcycle Club Inc.
Murray McLean
New Zealand Hot Rod Association Inc.
Warren Pattinson
Mercedes-Benz Club of New Zealand
Barbara Lokes
Daryl Jeffery
Early Holden Club of Auckland (Inc.)
Sheryl Boyd
NZ Motor Caravan Association
Alan Johnson
Auckland Citroen car club
Lawrence Nicholson
Morris Register of NZ (Auckland Branch)
John Anderson
HVCCC & ATCC
Chris Jones
Star Insure
Joanne Smith
Annalee Caltaux
Mazda MX5 Car Club of NZ
Keith Jones
Austin Healey Car Club of New Zealand Inc
Brenton Lee
New Zealand Military Vehicle Club
John Subritzky
Sports Car Club of NZ
John Milsom
Morgan Sports Car Club of NZ
Allan Duffy
Tony Wallace
North Island Model A Ford Club
Stephen Upson
The Vintage Car Club of NZ Inc.
Tony Bartlett
Neil Beckenham
Auckland Mustang Owners Club
Craig Borland, President
Ken Smith, Vice President
Jeff Tobin
Sunbeam Car Club of NZ
Barry Larman
Carole Larman
| No of Clubs Attending | No of Attendees |
| --- | --- |
| 31 | 44 |
Bookings
Bookings are closed for this event.