The Feature length documentary Trash 2 Dash is at a cinema near you.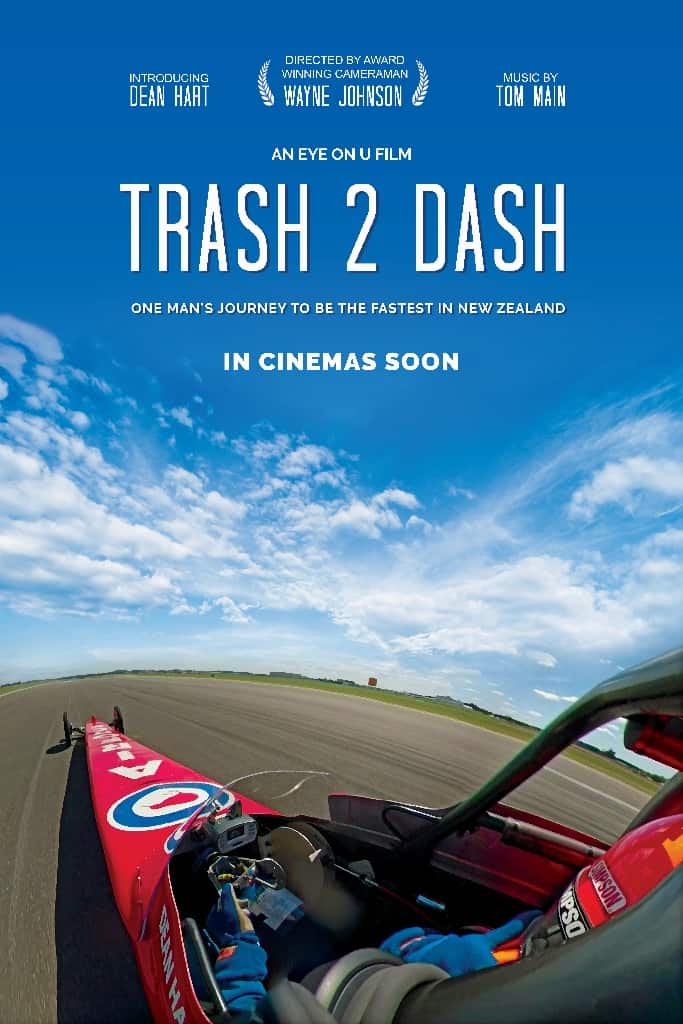 One Man's Trash is another Man's Treasure When your goal and dream is to be the fastest man in New Zealand setting a new Land Speed record, One Man's Trash really is another Man's Treasure.
When you don't have much money and your will is, never to quit at any cost, that gut determination grows stronger by the day to succeed.
Trash 2 Dash is a journey following Sargent Dean Hart over six years as he builds a Jet powered car basically out of second hand parts to achieve that dream of being New Zealand's fastest man.
Fail to prepare, prepare to fail, where failure is not an option.
Triumph and success, against the calculated odds, is lesson for all of never quitting to fulfil your dreams in Trash 2 Dash.
The car was originally built in the early 1990s in the United States as a Top Fuel Drag Car, so it's very old Top Fuel chassis technology by todays standards, the jet engine is a Rolls Royce Viper, which was brought off the internet and is 60 years old. This engine was out of a Strike Master Jet that the RNZAF used as training aircrafts here in New Zealand.
Everything else was either brought off eBay or as cheap as possible.
For example the emergency stop system is powered by a Soda Stream Bottle, the stop button was off a boat, right down to his fireproof under wear brought off eBay from a Formula 1 Team, and the list goes on hence the Title Trash 2 Dash.
The trailer on YouTube:  https://youtu.be/RIPb_hwMKZE
Stuff article: https://www.stuff.co.nz/entertainment/film/film-reviews/300244006/trash-2-dash-an-inspiring-kiwi-motorsport-documentary-with-plenty-of-hart